ALL PHASES OF LANDSCAPING
We construct sustainable landscapes at both commercial and residential properties.
Landscaping Contractor Serving Lincoln, NE – Lawn Care & Landscape Maintenance
We take on all aspects of residential and commercial landscapes. From plant beds to paver patios, we'll build it.
Let us breathe new life into your existing landscape.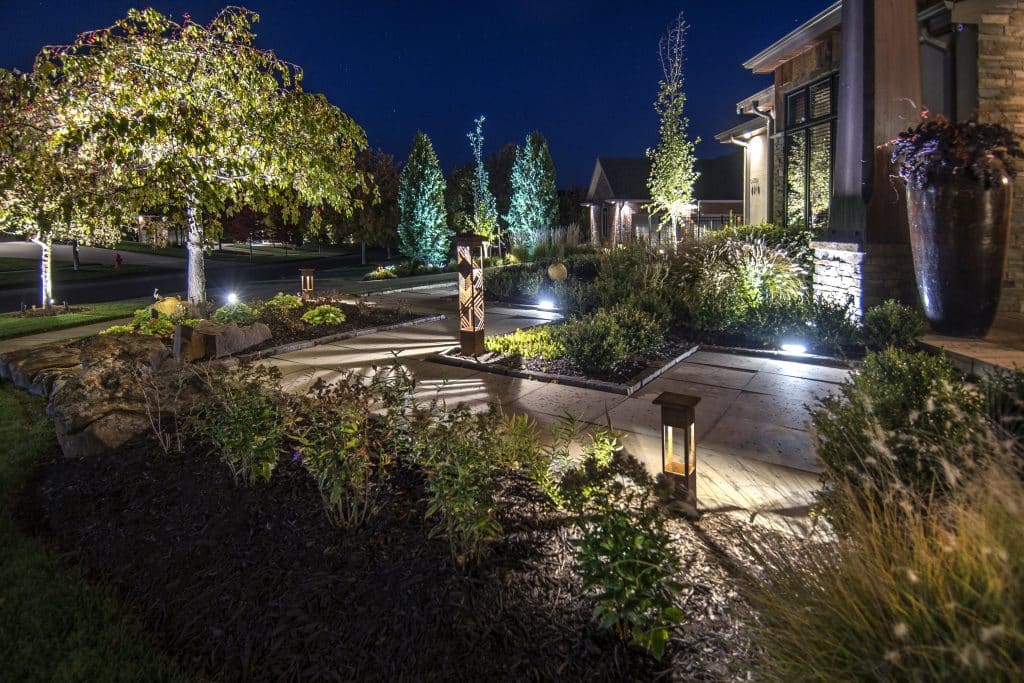 Tailored Landscapes in Lincoln, NE does exactly what our name says. We tailor commercial and residential landscapes to your needs. We offer all types of landscaping including hardscapes and tree services and for the cold seasons snow removal. Our landscaping design team collaborates with you to create a unique style just for you. We have over 20 years in the business and are licensed and insured in the Nebraska and surrounding areas.
Our Lincoln Landscaping Services
Tailored Landscapes offers a wide variety of landscaping services to the Lincoln area. We handle anything from landscape design and installation, to tree trimming and removal, and everything in between. Give us a call today and we will send a landscaper out to provide you with a free estimate. Tailored Landscapes works closely with our Lincoln clients to develop the perfect design plan for your special landscaping areas. We use only the highest quality products to create beautiful aesthetics that are sustainable. We have grown and have the knowledge to know the value of the "right plant, right place" philosophy! Certain plants will look right in certain areas and that is our job!
Some of our great Lincoln Landscaping Services include:
Landscaping
Landscape Design
Snow Removal
Ponds
Container Gardening
Holiday Lighting
If you have a request not listed just give us a call! We will work with you to make the perfect soft or hardscape for your business or home!
Nebraska's Landscaping Experts
Landscaping has grown over the years and has turned into somewhat of a phenomenon. Years ago landscaping meant planting a few pretty flowers and keeping your property manicured. Today, Tailored Landscapes is able to completely transform any area you wish into your dream region. We are able to take your Lincoln home or business and completely transform it into something you have never even dreamed of. Give us a call today and we can start planning your next landscaping project!
Lincoln Tree Service
Tailored Landscapes offers complete tree services for your Lincoln home or business. We can trim or remove any trees you currently have, as well as assist you on determining which new trees to plant. No matter the tree problem you are having, one call to Tailored Landscapes will solve them. If you have any questions about our Lincoln Tree Services, give us a call today, and we can provide you with a free estimate.
Serving Lincoln, Omaha and
Surrounding Areas of Nebraska.
Call us at 402-263-0259 for an estimate.